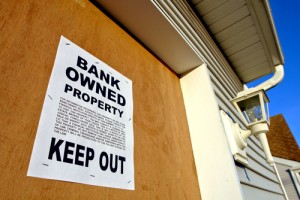 Importance of Property Preservationist Errors and Omissions Insurance

The increasing number of real estate owned (REO) properties has created a greater number of vacant and/or abandoned homes across the U.S. than ever before. With this increase comes a greater need for the services provided by your property preservationist clients. Property preservationists are responsible for a number of different factors. They must secure the property; replace locks, remove any debris, hazardous materials, or even personal property that may have been left behind, and complete any seasonal maintenance necessary on the home.
These are just a few of the things that your clients are responsible for, and with these obligations come risks. The first step in protecting your clients from the risks they face is ensuring that they have the correct Property Preservationist Errors and Omissions (E&O) Insurance policy. This will protect them financially from any legal claims made against them. It's also important, though, for your clients to understand what claims they may face due to an error or omission, as this could help them potentially avoid an issue to begin with.
No matter what type of business it is, everyone is susceptible to making a mistake or an oversight. It's also imperative that your client understands that even an alleged mistake can lead to a legal claim. For example, let's say your client signed a contract with the property owner stating that the preservationist would replace all the locks, yet someone was still able to enter the home and either vandalized the property or injured themselves. Your client could be held accountable in this scenario.
With property preservationist errors and omissions insurance, your clients will be protected to the extraordinary liability risks they face by running a professional service. This can include not securing or draining an unused pool adequately, not winterizing a vacant home appropriately, or even not completing janitorial duties around the home that can later lead to mold issues or similar problems.
At PLRisk Advisors, our team of seasoned professionals has the depth and breadth of knowledge to help our agency partners secure the best quality coverage for their clients. Errors and Omissions Insurance is just one of the products that we offer across a variety of professions. Please contact us today for more information at (855) 403-5982.
0 Comments