By Drew M. Smith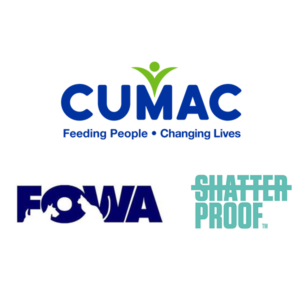 PL Risk Advisors, Inc. is proud to announce a new charitable initiative as part of their plans to give back to the community. This group, PL Risk Helping Hands, is something that CEO Mike Smith has wanted to do for several years. "We have financially supported dozens of charities in the past, but we have never formerly supported something that channeled all of this energy into our various endeavors and driven by our employees. With the launch of PL Risk Helping Hands, we take this step to give back to our community some of what has been given to us."
This group currently has six members and is headed by Christine DeFelice. She was chosen as head of the committee for her experience and her commitment for helping people. On her appointment to the post, she replied. "This initiative is something I wanted to be a part of at other companies. With Mike's support, we brought this plan to life." The other members of this committee include Matt Culkin, Kelly Lacey, Drew Smith, Joan Pandorf and Megan Lindquist.
At the time of writing, PL Risk Helping Hands has chosen to support three distinct charities for 2018. They are CUMAC, a food pantry based out of Paterson, New Jersey, FOWA, a local animal fostering agency and Shatterproof, a national group dedicated to the Opiate crisis and the families affected.
For more information on the various charities click on the links below:
CUMAC: https://www.cumac.org/ CUMAC is a non-profit organization dedicated to feeding people and changing lives. Their team works to alleviate hunger and its root causes in Paterson, Passaic County and New Jersey.
FOWA: http://www.fowarescue.com/ FOWA Rescue is an all-volunteer 501(c)(3) (nonprofit) serving mainly the North Jersey area. They are dedicated to the welfare, sheltering and placement of homeless animals. They are committed to educating the public about the humane treatment of animals, preventing animal cruelty, stopping the overpopulation epidemic and promoting animal welfare.
Shatterproof: https://www.shatterproof.org/ Shatterproof is a national nonprofit organization dedicated to ending the devastation addiction causes to families.
0 Comments