PL Risk Advisors, Inc. will be presenting a complimentary webinar focusing on vendor breaches titled The Vendor Breach - Cyber Liability Among Business Partners. It will take place on Tuesday, October 3rd, at 2PM EST. Details can be found below.
The discussion will include:
Behind the scenes of vendor breaches; what really happens
Vendor Breach Multiplied - How to handle duplicate notification requirements
stemming from the breach of one vendor
What contractual pitfalls to avoid and what to negotiate contractually, pre
and post breach
What cyber policy terms and conditions to be aware of when evaluating
vendor breach exposures
Post-Webinar Q&A
The webinar will also feature these speakers:
Javier Gonzalez

Partner, EVP of Sales, professional and
management liability broker for PL Risk
Advisors, Inc. A national wholesale
insurance brokerage.
John F. Mullen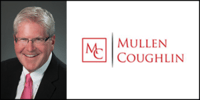 Partner and co-founder of Mullen
Coughlin. A law firm dedicated to
representing organizations facing data
privacy events and information security incidents.
Peter Hedberg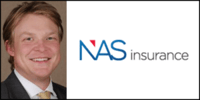 Assistant Vice President of Tech & Cyber
Underwriting for NAS Insurance. A
unique specialty insurance underwriter.
For more information, please contact info@plrisk.com.
About PL Risk Advisors, Inc.
PL Risk Advisors Inc. (PL Risk) is the wholesale division of Axis Management Group Holdings Inc. which also owns Axis Insurance Services, LLC, a rapidly expanding E&O specialty broker specializing in insurance agents and commercial real estate. PL Risk offers the same high-quality expertise and markets, however focusing exclusively as a wholesale insurance broker. PL Risk believes in building solid relationships with their insurance carriers so that they can negotiate the right coverage at competitive rates. The professional staff at PL Risk has the experience and knowledge to provide retail agents with expertise and access to markets that may not be available in the general market.
0 Comments