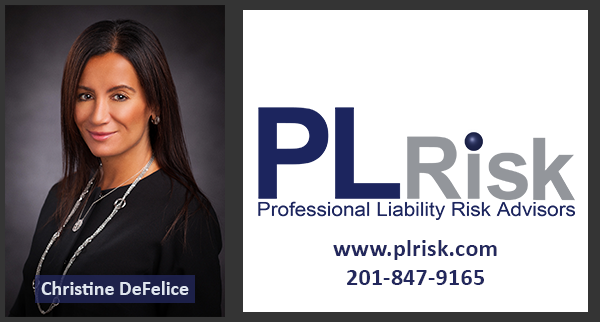 Christine DeFelice, Professional Liability Broker at PL Risk Advisors will attend the PIA NJ/ NY Annual Conference at Harrah's Resort and Casino in Atlantic City, NJ from June 9-11. The annual event is the area's largest conference for insurance professionals, with a tremendous trade show, education sessions and more. Christine had this to say about her attendance this year, "The PIA conference provides a great opportunity to network and meet new prospective clients while cultivating the relationships already in place. Relationships are key in this industry, meeting with people face to face is an extremely important part of what we do and allows us longtime success."
If you happen to be attending, we encourage you to stop by and say hello to Christine and find out how PL Risk Advisors can help you with your Hard-to-Place Clients. We offer wide market presence nationwide placement, and the latest products available for E&O, D&O and Cyber Liability Insurance.
About PL Risk Advisors
Professional Liability Risk Advisors, Inc. is a nationally recognized wholesale insurance brokerage specializing in professional and management liability insurance. PL Risk provides retail insurance agents and brokers with access to products not available in the standard market. Our team of seasoned professionals has the depth and breadth of knowledge to help our agency partners secure the best quality coverage for their clients.
About PIA
Professional Insurance Agents is a voluntary, membership-based trade association representing professional, independent property/casualty insurance agents.
The challenges facing today's insurance professionals are many, and too frequently, allies are few and far between. PIA is dedicated to building the future for insurance professionals everywhere. We are unrivaled in our ability to meet members' needs, providing a focused legislative voice, information, education, networking opportunities and tools to help members prosper and grow.
For more information on PIA visit https://www.pia.org/NJ/
0 Comments