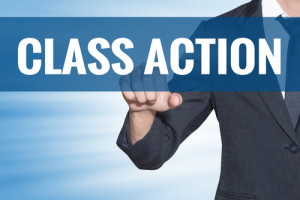 Class action lawsuits are becoming more complex than ever before. In order to combat these lawsuits, law departments for many companies are devising new strategies to protect their respective companies. In the wake of this sobering survey, it's imperative your clients carry Professional Liability Insurance to be adequately defended.
Inside Counsel states that Carlton Fields firm's 2016 Class Action Survey, released this week, estimated that U.S. companies spent a combined $2.1 billion on class action defense in 2015—an increase of about 3.5 percent over 2014. Carlton Fields projects that the number will grow to $2.14 billion in 2016.
Furthermore, 60 percent of the respondents stated that they are being faced with at least one class action. The majority of these suits were categorized as employment based or consumer fraud. What's more, many of the respondents believed these class actions to be "bet-the-company" types of claims, as opposed to routine claims, says the article.
So, how does a company defend against such accusations? Chris Coutroulis states "Increased spending on class action defense has forced corporate counsel to alter their strategies, we see counsel approaching class action litigation more holistically—analyzing business impact with more of a strategic approach and less of a sole focus on the dollars and cents that an aggressive defense entails."
Another effective solution is using single accountability. This means that one lawyer is responsible for the outcome of the class action suit. This increases accountability, decision making and cohesiveness, says Coutroulis.
It's important for companies to have an early case assessment. This is a universally accepted form of risk management in reducing class action suits.
In addition to bringing you the latest news from the insurance industry, PL Risk provides Resources for Agents and Brokers nationwide. We've recently implemented Hiscox Now, which allows agents their own access to Hiscox and instant quoting. To learn more about our operations, contact us today at (855) 403-5982.
0 Comments