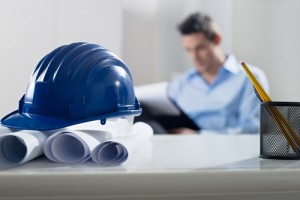 What Are Common Architect EPLI Claims?
Architect EPLI claims can arise due to a number of factors. Of course none of your clients want to believe that an employee will sue them, however lawsuits do happen, and they can be incredibly costly for architects. Overall the most common types of claims covered under employment practices liability insurance include wrongful termination, discrimination, sexual harassment, and retaliation.
In 2011, the Equal Employment Opportunity Commission (EEOC) recorded nearly 100,000 charges related to Employment Practices Liability (EPL) claims. Among Architects, it seems as though the most frequently filed charge was retaliation; however there has also been an increase in the number of discrimination charges.
So how can your Architect clients be held liable in an EPLI claim? Let's say a female architect is denied a promotion by her firm, and believes it was due to the fact that she was female. Whether the allegations are true or not, she may have a case to file a lawsuit. The case may settle very quickly, however the legal costs incurred can still be financially devastating for your client.
Wrongful termination is another example of one of the most common Architect EPLI claims. This can happen if an employee is fired without proper warning, even if the termination was completely warranted. For example, let's say an architect was constantly missing deadlines and as a result caused the loss of a key client for a firm. While this may be a legitimate reason to let the employee go, if proper procedures weren't followed as per your client's employee handbook, the architect may have a case against your client.
At PLRisk, we advise that whether your client is the head of a large corporation or a small business owner, that Employment Practices Liability Insurance be part of their comprehensive insurance program. This policy provides coverage for legal fees, settlements and damage awards that result from employee claims of misconduct for a number of professions, including Architects. We can help you clients reduce their exposures with outstanding risk management practices. Please contact us to learn more at (855) 403-5982.
0 Comments