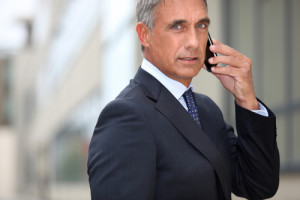 During times of financial distress, the directors and officers of a corporation are often held responsible for implementing business duties that carry personal liability and other risks. Depending on the financial circumstances of the company, a Directors and Officers Insurance Program could be required to protect your clients while navigating the repercussions of the business' shortcomings. To determine how to manage the business, your client should consider the following.
According to Inside Counsel, state law generally imposes the duty of care and the duty of loyalty on directors and officers, as they are responsible for acting in the best interest of the corporation without engaging in any self-indulgent opportunities.
Solvent vs. Insolvent- If the balance sheet test and the cash flow test prove that the value of the corporation's assets exceeds liabilities, the business is solvent. However, if the figures prove the opposite, directors and officers must take a different approach to business operations. The directors and officers must remain loyal to the company while maintaining finances and operations.
Enforcing Breaches- Directors and officers are eligible to be sued by corporations during both solvency and insolvency. However, as they are the managing entity, this is not always possible. However, if a company is struggling financially, creditors may have the ability to sue directors and officers through invoked "derivatives."
Personal Liability- Inside Counsel also states that directors and officers are able to (1) prospectively limit the ability of parties to bring claims for breaches of fiduciary duties through exculpation provisions in corporate formation documents; (2) act in a manner to reduce or eliminate the likelihood that breaches of fiduciary duties occur; (3) contract with other parties to satisfy claims for breaches of fiduciary duties through indemnification agreements and director and officer liability insurance; and (4) negotiate for agreements to release them from liability.
Navigating a suffering company can lead to an increased liability risk for directors and officers. At PL Risk, we are experts in providing adequate coverage with our specific professional policies crafted to secure your clients' businesses. For more information on our offerings, contact us today at (855) 403-5982.
0 Comments