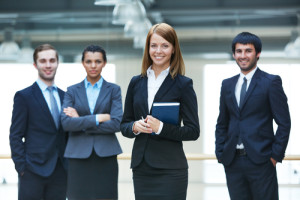 The quality of the services provided are the backbone of professional service businesses. While there are numerous factors that can cause loss of revenue and time, they are often preventable. In order to reduce the risk of losing clients and diminishing their reputation, professional service companies need to acknowledge the common mistakes that occur and learn how to prevent them. In addition, a Professional Liability Insurance Package is required to manage the risks.
Miscommunication with Clients
According to a study conducted by Affinity Live, ineffective communication with clients is the leading factor that influences the success of a project. In this digital age, email is by far the most common form of communication. However, when communicating with multiple people at once, email is not always the best platform. Phone calls should be used instead to convey messages clearly and effectively. Or, if possible, communicate in person. Be sure to track conversations and updates on a computer so that no important information slips through the cracks.
Budgeting Mishaps
The same study indicated that only 30 percent of professional service businesses utilize time management software. When done manually, time tracking is obviously not as accurate. Therefore, this causes issues with the estimated versus the actual budget. Budgeting can be improved by determining the resources and time used to complete projects for the future.
Lack of Management
Regardless of the length of the project, management is always required. From initial client intake meetings to completing the final project, a dedicated person needs to be overseeing the project. Otherwise, the project is more likely to fail.
While not all firms are comfortable with cloud-based storage solutions, as the cloud matures, so do the technologies to keep data stored there secure. In addition to bringing you the latest news from the insurance industry, PL Risk provides Resources for Agents and Brokers nationwide. We've recently implemented Hiscox Now, which allows agents their own access to Hiscox and instant quoting. To learn more about our operations, contact us today at (855) 403-5982.
0 Comments