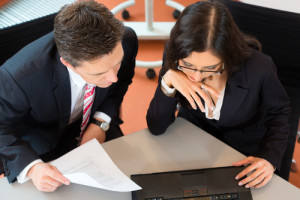 The Norton Rose Fulbright global law firm has released its annual report which notes the benchmarks of company concerns among law professionals. As these takeaways are revealed, parallel Insurance Trends are reflected for legal firms.
Class Actions are the Most Prominent- The 2015 Litigation Trends Annual Survey states "A quarter of all respondents reported at least one class or group action against their companies in the preceding 12 months, with survey participants from the US comprising 80 percent of that number. And 71 percent of those who reported a class action had more than one filed against their companies in the previous 12 months."
Government Investigations are Tedious- 39 percent of respondents cited the issue of regulatory investigations that concentrate on in-house counsel as the largest concern. For those companies that earn $1 billion or more annually, 51 percent reported having one or more investigation against them, according to the report.
Litigation Increases to Come- An estimated 25 percent of respondents are expecting litigation to escalate within the next year. Contrarily, only 14 percent anticipate the litigation claims to decrease. What's more, these firms have expressed their use of outside counsel to manage and enforce the proceedings.
Contract and Workforce Lawsuits Most Common- The majority of the respondents indicated that contracts, labor/employment and regulatory investigations were among the most common issues they manage each year.
U.S. is Inclined to Litigation- Companies located in the United States reported a more litigious environment than their European or Canadian counterparts. For example, 55 percent of U.S. respondents encountered lawsuits against their firms in the last year alone.
In addition to bringing you the latest news from the insurance industry, PL Risk provides Resources for Agents and Brokers nationwide. We've recently implemented Hiscox Now, which allows agents their own access to Hiscox and instant quoting. For more information, contact us today at (855) 403-5982.
0 Comments