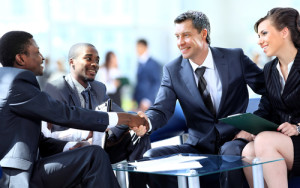 Conflicting views of the relationship between legal departments and their representing lawyers is causing discord among both parties. The Inside/Outside Counsel Relationship Survey conducted by the International Association of Defense Counsel (IADC), identified factors such as payment delays, cost management issues and rates as the main concerns, potentially increasing Lawyer Professional Liability risks.
While law firms are apprehensive that their rates are stagnant and payment is being unreasonably delayed, corporate respondents claim inadequate management of expenses and costs in addition to unpredictability is the main source of concern.
Although corporate respondents seek predictability with costs and quick resolution, they are not providing the consistency of work the firms need. For example, 53 percent of corporate respondents say the amount of legal work directed to outside counsel in the last year has increased, while only 27 percent of outside law firms agreed, according to Inside Counsel.
John T. Lay of Gallivan, White & Boyd stated that general counsel are sending more work out but to fewer law firms, explaining the importance for personal contracts. Law firms in good standing with general counsel are more likely to keep work for lawyers that is above the level of expertise than they have in-house.
In order for a corporation to hire a law firm, they cite important factors as specialized expertise, firm reputation, rates, and experience. Further, law firm metrics are an important deciding factor, as well. However, lawyers are not typically familiar with them. Metrics include budget, deadlines and schedule for the corporations while lawyers focus on average rate, real rate, write off percentage, and results versus budget, as stated by the Inside Counsel.
In addition to bringing you the latest news from the insurance industry, PL Risk provides Resources for Agents and Brokers nationwide. We've recently implemented Hiscox Now, which allows agents their own access to Hiscox and instant quoting. For more information on our products and services, contact us today at (855) 403-5982.
0 Comments