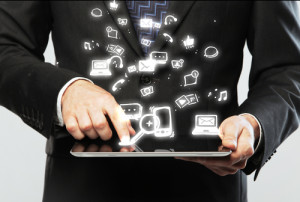 Social media is undoubtedly one of the best platforms to engage with customers and promote the firm's legal services. However, as more and more content is demanded, writers may be unaware of the potential infringement laws on copyrights and trademarks that are commonly used. In order to reduce Lawyer Professional Liability, we offer some insights into avoiding these mishaps.
Understanding Intellectual Property Laws
These copyright and trademark laws cannot be used under the fair use claim as social media advertising is considered a commercial platform for businesses. If businesses use these materials, they can be sued for violating intellectual property laws.
Considering Online Presence Exposure
To prevent any infringement laws, Inside Counsel recommend first understanding what social media sites are used, what types of media are shared, identifying who has access to these accounts, and becoming familiar with the company's posting procedure.
Plan the Posts
Consult with the firm's legal team when determining what to post. Granted, immediate and relevant information is time-sensitive, but always ensure the posts follow guidelines that align with the company's brand, goals, and legal expectations. Inside Counsel also states that many companies find it useful to implement a social media calendar, looking ahead to predicable holidays and evens to get pre approval of multiple versions of a post to cover all potential outcomes.
Oversight
Ensure some of the employees are following the social media accounts to provide real-time recommendations.
In addition to bringing you the latest news from the insurance industry, PL Risk provides Resources for Agents and Brokers nationwide. We've recently implemented Hiscox Now, which allows agents their own access to Hiscox and instant quoting. To learn more about our operations, contact us today at (855) 403-5982.
0 Comments