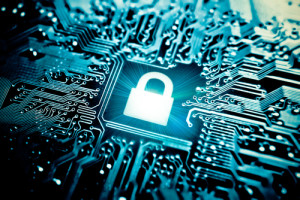 A new study has determined the extent of Privacy and Network Security Program issues as it relates to profits and business. While every company is susceptible to data breaches, the effects of these attacks are becoming more prominent, causing potential clients to become concerned with starting or continuing doing business with certain companies that have suffered attacks.
Andrew Serwin of Morrison and Foerster's global privacy and security group acknowledges that this is becoming a revenue issues, not just a regulatory one anymore. For example, Inside Counsel states that thirty-five percent of respondents say they chose not to purchase a product or service in the past 12 months from a company because of privacy concerns, according to the study, and about 22 percent discontinued business with a company, specifically due to a reported data breach.
However, as consumers become more aware of the eminent threat that surrounds virtually any business, these figures represent a decreased insecurity of privacy concerns from previous years. In 2011, the same study revealed that approximately 54 percent of consumers refused to purchase products from companies due to privacy issues.
The report also indicated that individuals are most concerned with identify theft. Serwin stated ""As people's thinking changes, the reasons for their concerns change. There have been heavily reported data breaches in the last several years. I think that's certainly had an impact. When you hear about these breaches, it erodes people's trust."
While clients are typically aware that no company is perfect, privacy and network security issues must be taken seriously. Failing to do so can result in loss of business and revenue, while also tarnishing the company's hard-earned reputation. By managing these issues and putting a proper privacy program in place, these risks can be mitigated.
In addition to bringing you the latest news from the insurance industry, PL Risk provides Resources for Agents and Brokers nationwide. We've recently implemented Hiscox Now, which allows agents their own access to Hiscox and instant quoting. To learn more about our operations, contact us today at (855) 403-5982.
0 Comments