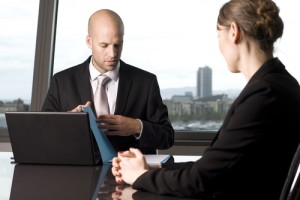 Why Professional Liability for Mortgage Bankers is Crucial
As you likely know, it is essential for your mortgage banker clients to carry Professional Liability Insurance. This type of insurance covers their firm's liability for Errors & Omissions made in providing professional services such as loan origination, loan underwriting, processing, marketing, closing, warehousing, and servicing.
A couple examples of claims that have been covered in the past by this type of insurance include:
Misrepresentation of Loan Terms- a borrower filed a lawsuit against an insured alleging that an employee of the insured promised to provide them with a loan that did not include a pre-payment penalty. However upon attempting to refinance, the borrower discovered that the loan did indeed include a pre-payment penalty and the borrower suffered a financial loss in their transaction.
Class Action Lawsuit for Excess Fees- This was served on an insured alleging that they illegally and routinely required payment of excess fees and yield spread premiums. The lawsuit asserted causes of action for breach of contract, violation of the Consumer Protection Act, and unjust enrichment.
In both of the claims mentioned above, the insureds faced high defense fees and legal fees that they may not have been able to financially cover if it weren't for professional liability insurance. In addition to protecting your clients in these types of situations, professional liability insurance covers claims involving violations of lending regulations such as the Truth in Lending Act, Real Estate Settlement Procedures Act, the Equal Credit Opportunity Act, and the Fair Housing Act. It's important for your clients to understand exactly what coverages Mortgage Bankers have if any of these types of claims are made.
PLRisk Advisors provides professional liability insurance products for a number of professions. We are a leading wholesale insurance brokerage covering the professional liability market, and our team of seasoned professionals has the depth and breadth of knowledge needs to help our agency partners secure the best quality coverage for their clients. Please contact us for more information about our Professional Liability for Mortgage Bankers insurance programs at (855) 403-5982.
0 Comments