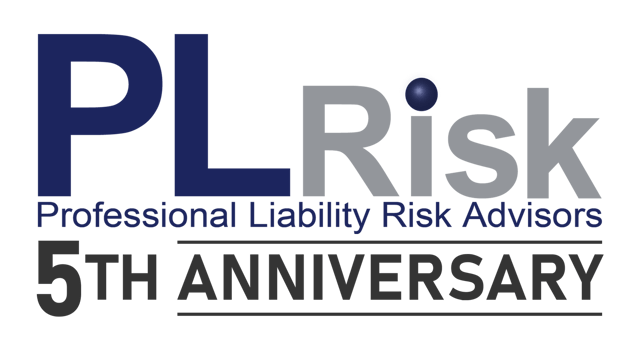 PL Risk Advisors Inc (PL Risk) of Franklin Lakes New Jersey is proud to announce it is celebrating its 5th year anniversary in 2019. As the wholesale division Axis Management Group Holdings, Inc, PL Risk has enjoyed tremendous growth and success since its launch in 2014 and has been growing at a 30+% growth rate each year. It is anticipated that the company will exceed $20M in annual sales in 2019.
PL Risk was founded to fulfil a need in the professional and management liability market where there was a gap between traditional carriers and the standard E&S surplus lines markets. PL Risk provides quality solutions for difficult risks. With the explosion of cyber risk and cyber risk products PL Risk was uniquely positioned to take advantage of this change in the market risks to become an expert in difficult to place cyber risks. In a market dominated by Big Money and consolidation, PL Risk still provides personalized service to over 150 retail brokers in all 50 states.
The company's partners Mike Smith and Javier Gonzalez brought over 30 years' experience in the professional and management liability market to address the real needs of the average broker and to lend experience in areas where the standard retail brokers needed in order to compete with the conglomerates.
Mike Smith, President and CEO said "With today's consolidation of larger brokerages and a bottom line focus from the P/E firms and other equity players in the market, we were determined that clients would still seek value and personalized service. Our tremendous growth has proved that we were right. By listening to our retailers as opposed to dictating to them we turned the pendulum that has allowed us to compete with much larger and better capitalized firms."
Javier Gonzalez, Partner and Executive Vice President of Sales had this to say, "The past 5 years since launching PL Risk has been a great experience. As a specialty wholesale brokerage, we enjoy actually making a difference by providing product expertise, market knowledge and sales resources to our retail partners and ultimately increasing their production. Navigating the professional and management liability arena's constant evolution of products, changing underwriting appetite, and competitive market conditions is challenging. Our commitment to keeping up with those changes allows our partner retailers to lean on our guidance. I'm excited about the plans we have in place for the next 5 years that will allow us to bring even more value and quality results to our retail partners."
Professional Liability Advisors, Inc, .PL Risk, is a leading wholesale insurance brokerage covering the professional liability market. Our team of seasoned professionals has the depth and breadth of knowledge to help our agency partners secure the best quality coverage for their clients. Our featured policies include: Errors & Omissions insurance for across a variety of professions, Directors & Officers insurance, for private and public companies; Employment Practices Liability (EPLI), Privacy & Network Security, Cyber and Media Coverage, Commercial Crime and Fiduciary insurance.
0 Comments