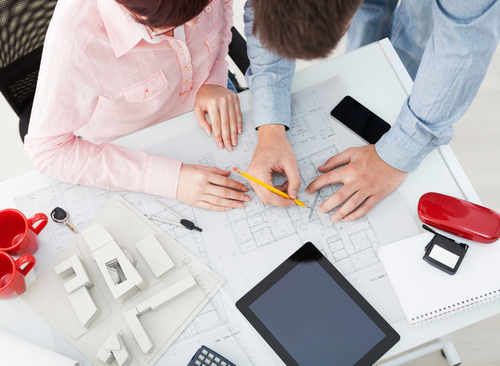 Professional liability insurance for architects is a type of coverage that can protect an architectural firm and its employees against claims alleging that errors, omissions or negligent acts occurred during the performance of contracted architectural services. Despite the risk of operating without professional liability insurance, many architects and architectural firms do not opt for coverage unless a client specifically requests it, usually because they either believe they are too small to have anything to lose, or they don't have a clear picture of the liability risks that apply to their professional services - or both.
One of the biggest professional liability risks that most architects don't realize is that they can actually be held liable for the negligence of other individuals and/or contractors that are working on the same project as them. Even though professional liability claims are generally more likely to be the result of a failure to manage the client's expectations rather than a construction or design failure, that does not prevent claims from being filed or even escalating into a lawsuit. Most (if not all) clients do not understand the architect's scope of work and often put unrealistic expectations into the quality, cost or timing of the project. While the architect may be able to create the client's ideal design and appease them, other contractors working on the project may not be able to complete it in a timely or cost-effective manner. When those expectations are not met, especially when it involves cost, it can escalate into a lawsuit involving all parties, including the architect.
Poor construction is another huge professional liability risk for architects. Even if a project has been flawlessly designed, there's no way to guarantee that it will be constructed as such. Budget and time constraints can lead to shortcuts taken by contractors that result in structures that may not perform as the architect indicated they would, which can lead to lawsuits against the architect.
Poor communication can also result in a number of different type of professional liability claims. Whether it's because clients aren't familiar enough with design work to understand what a project proposal involves when they agree to it, disagreements with the client about what a project should include or even miscommunication with subcontractors while executing construction, any situation in which crucial information wasn't properly communicated to the involved parties can result in a lawsuit.
No matter how skilled and experienced an architect is, mistakes happen. Even if they were to follow every rule or regulation that applies to their trade, they can still find themselves defending their business in a lawsuit. When claims are not legitimate, or the architect or firm is found to be not liable, the defense costs alone can be a major financial strain. Architects who obtain professional liability insurance policies can at least rely on that coverage to pay to defend against a professional liability lawsuit regardless of it being baseless or not, and if necessary, pay any settlement or judgement amount that is decided upon, up to the policy limits. In today's litigious environment, architects need professional liability insurance to protect against costly lawsuits the can result from errors and omissions in their professional services.
About PL Risk
In addition to bringing you the latest news from the insurance industry, PL Risk provides Resources for Agents and Brokers nationwide. We've recently implemented Hiscox Now, which allows agents their own access to Hiscox and instant quoting. To learn more about our operations, contact us today at (855) 403-5982.
0 Comments